A linear walk, 14 Miles - 7 hours.
It's taken me a while to get this Trek put onto here. But what a hike this was, initially this was just supposed to be a trek to Nine Standards Rigg from the pretty town of Kirkby Stephen and back. But it took me a lot less time than I had thought to reach the fine and unusual summit, so I decided to bag a few other fells, whilst en-route to Garsdale. I have recently completed a walk on the other side of the valley to bag the impressive Wild Boar Fell. I had noticed High Seat from there and decided it must be done at some point. The terrain is slightly higher than that of the Wild Boar Fell side of Mallerstang Common, so this one was shaping up to be a great walk.
Part 1. Kirkby Stephen to Tailbridge Hill.
The weather was looking good as I arrived into Kirkby Stephen. I made my way along the A685, cut back up a lane towards Halfpenny House, then cut across a field towards this fantastic glen hidden away where the River Eden cuts through...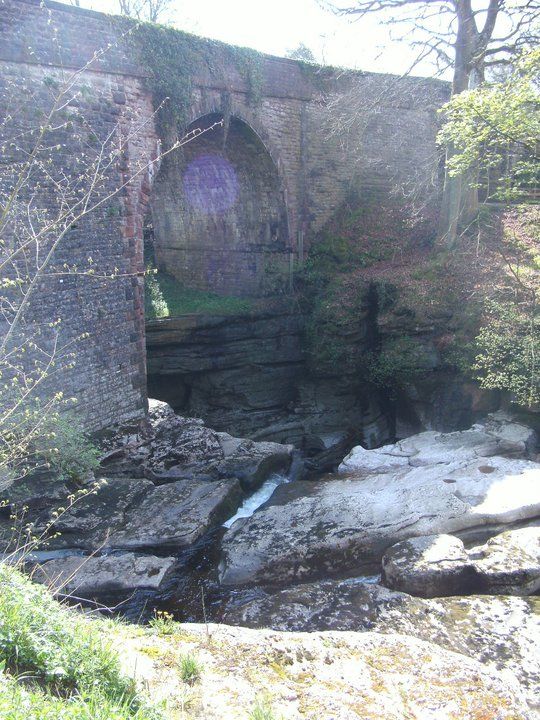 Kirkby Stephen used to be a busy railway junction at one time. The remains of the Stainmore railway is now a small heritage museum about 400 yards towards Kirkby Stephen from the current railway station. However you can still follow the old track bed which has been turned into a well maintained path, which eventually after a fairly long walk, leads onto the Coast to Coast route of Wainwright, and now Julia Bradbury fame.
This picture is taken whilst walking past Hartley Quarry...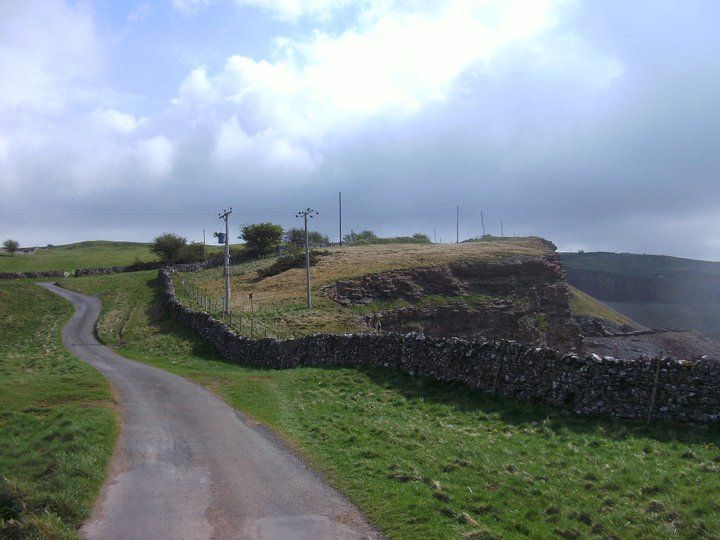 The path eventually comes to Hartley Fell, where the Coast to Coast path becomes a lot more rugged...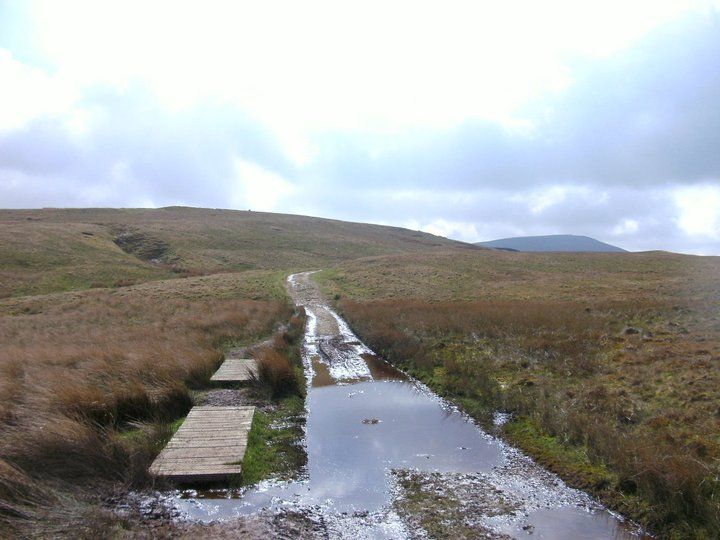 Caution Wild Boar??????!!!!!...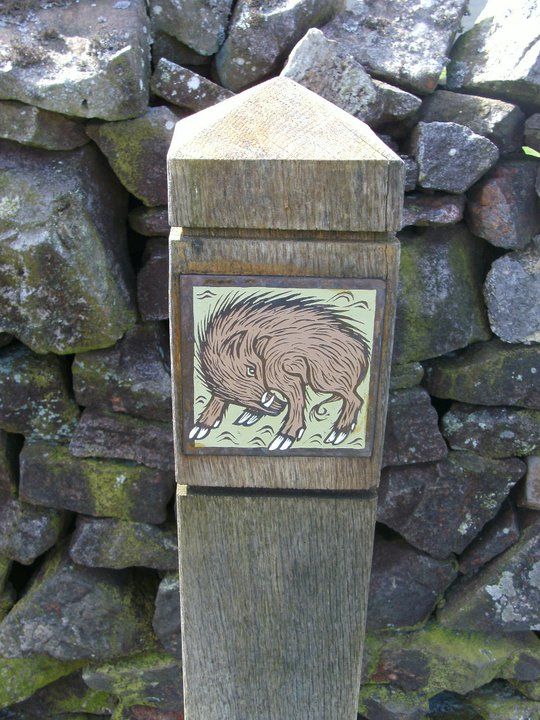 Looking towards Tailbridge Hill on the right and the dramatic Rigg Beck Valley to the left...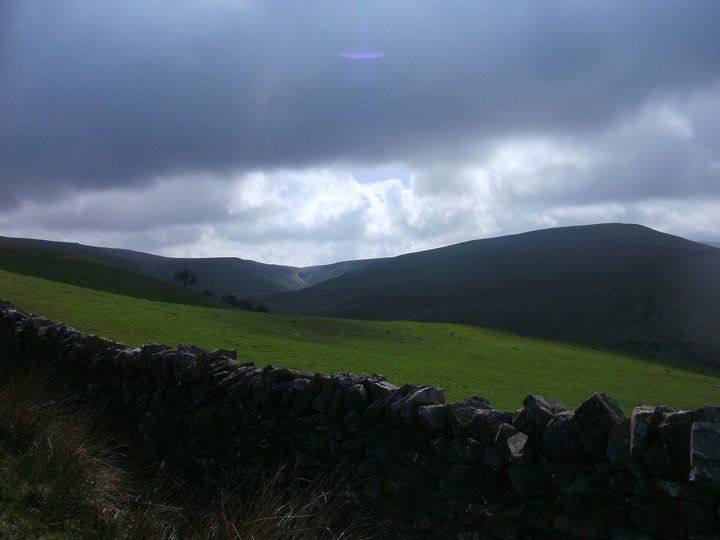 Nine Standards Rigg and its famous cairns come into view...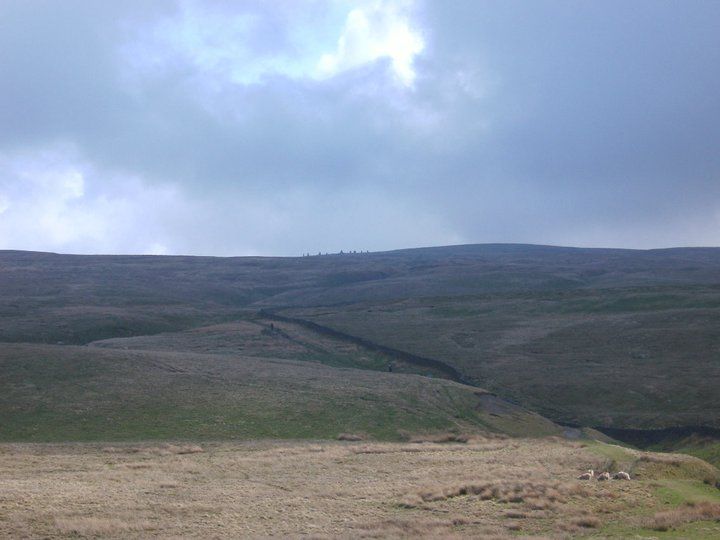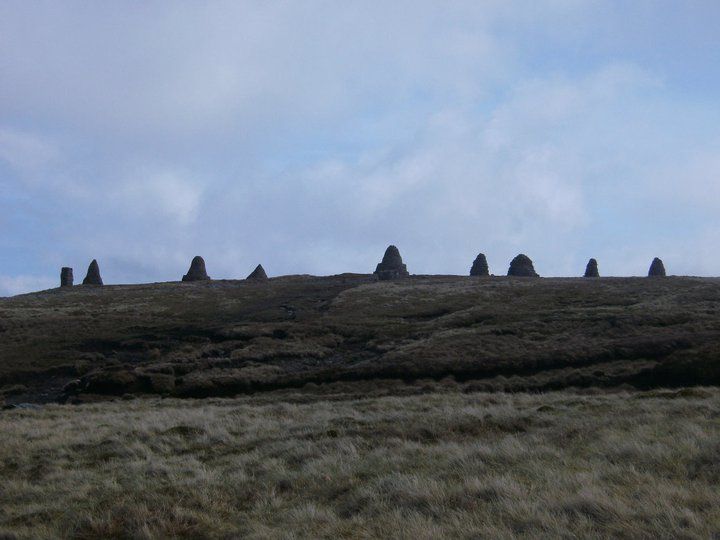 The Nine Standards Rigg cairns up close...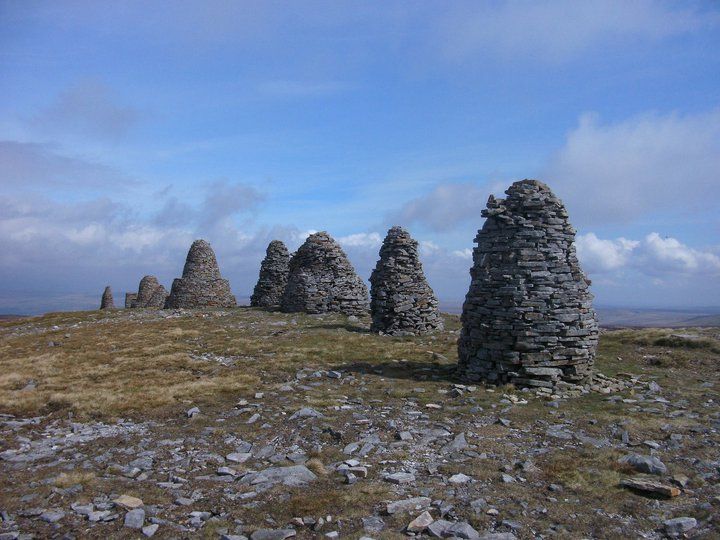 Thanks to a guy from Darlington for this picture!...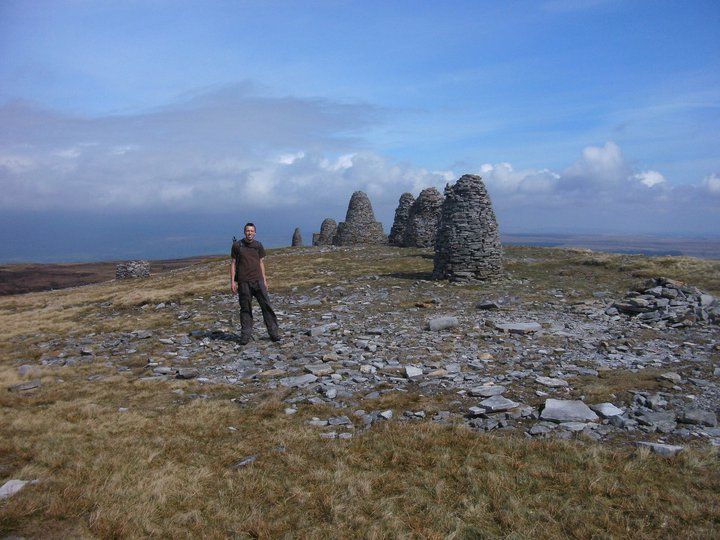 From here a short walk over to the true summit, which is marked by a Trig Point and a Toposcope is a short walk south east from the cairns. Nine Standards Rigg summit Trig Point 662 metres...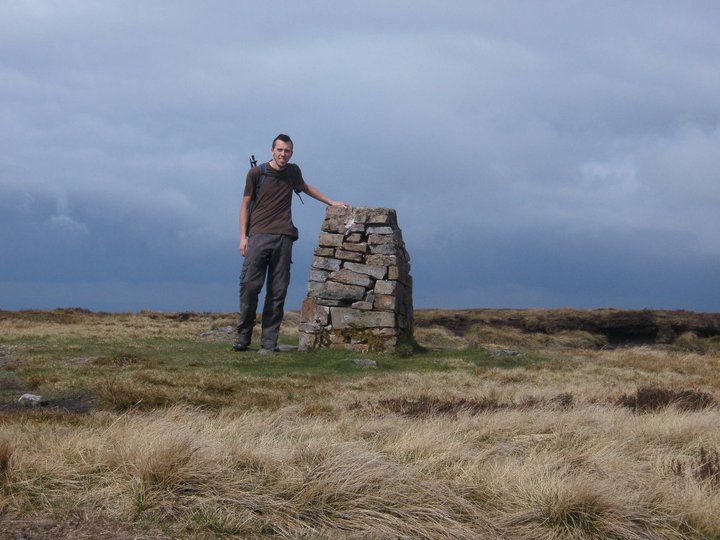 Looking across the boggy summit plateau towards Cross Fell, Mickle Fell and the Merton Fell area...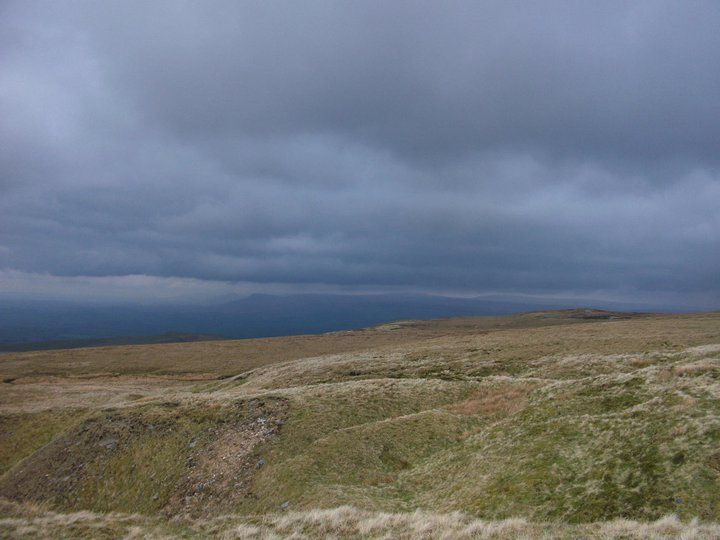 After walking back down, rather than continuing back to Kirkby Stephen, I wanted to get my money's worth from my rail ticket. It was only early yet. Now that dramatic valley looked interesting, and in the dry stone wall was a gate too. No signs to say you can't go down into it so...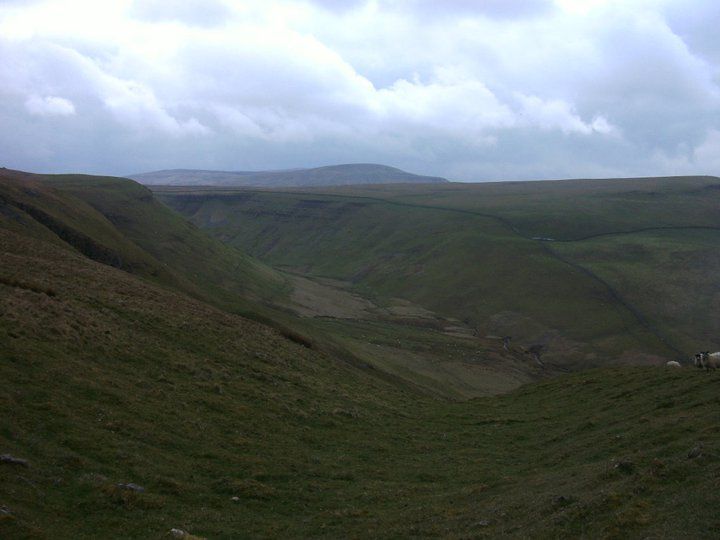 Walking along the Rigg Beck Valley floor, good time for a sandwich and a tea too...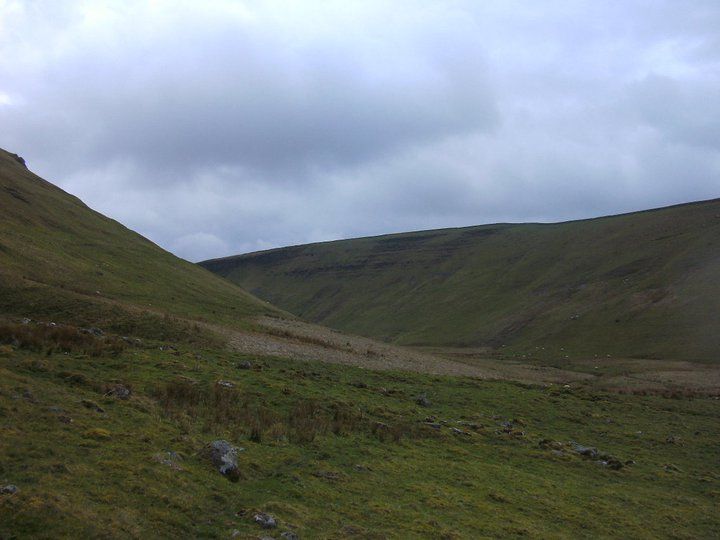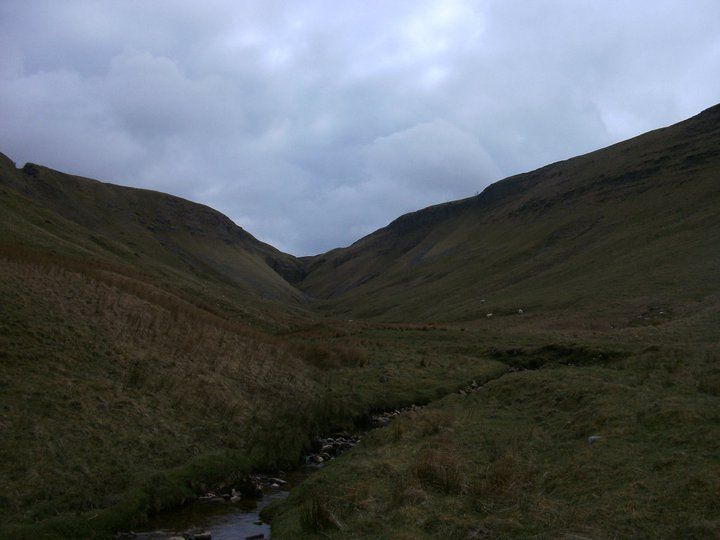 About to scale the valley side to get out...
It was a tough climb up the steep valley side. Here looking back down towards Hartley Fell...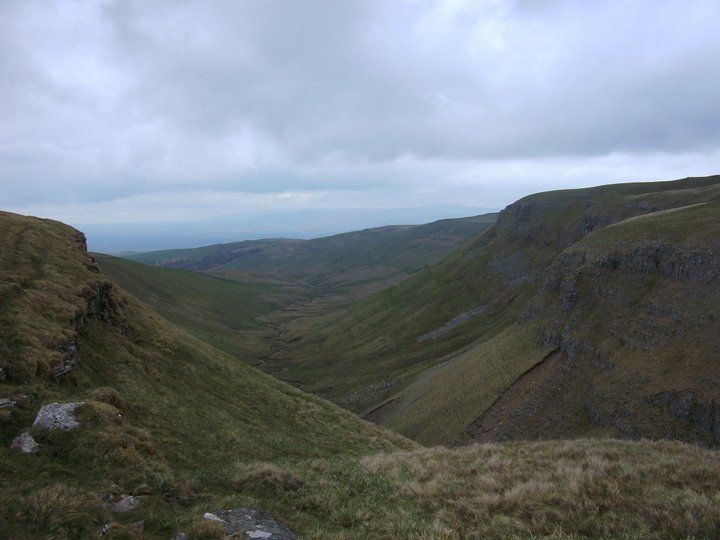 After scaling a dry stone wall, which nearly collapsed, it was a slog over the moor that is Tailbridge Hill. It has a summit cairn which is visible from miles away and you get a good glimpse into Mallerstang Common from it. Here approaching the summit cairn...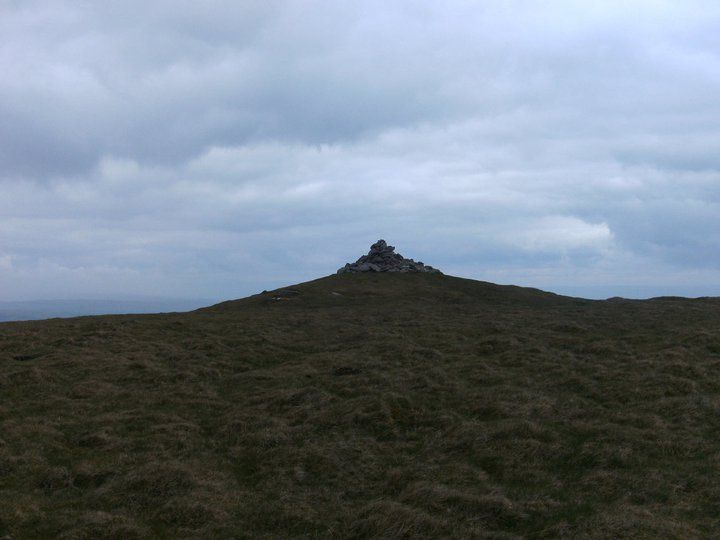 A stormy looking Mallerstang Common...
Tailbridge Hill summit 547 metres...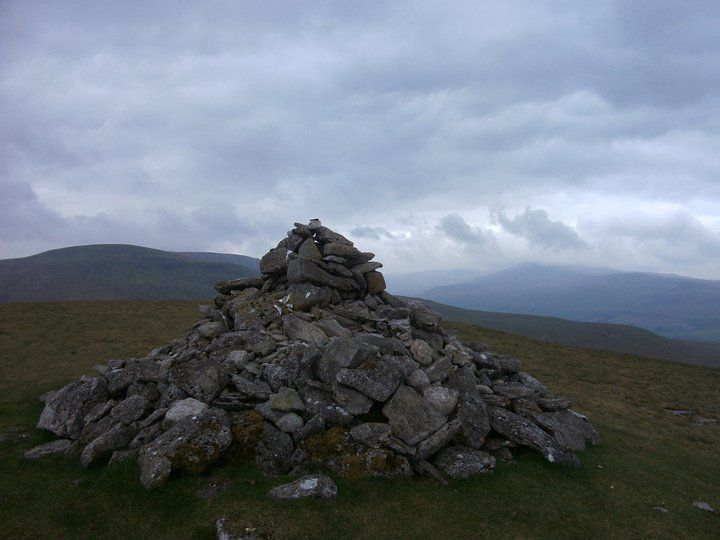 Part 2. Tailbridge Hill to High Seat.
Walking over the plateau towards where these fells begin, I noticed someone stood arms folded looking out across Mallerstang towards the Howgill Fells next to a Hang Glider on the ground. I got talking to him and he was apparently waiting for some decent up-drafts so he could get better height on his next run. I started on about my hike so far and let him know where I intended to get to next. The next fell coming up next to High Seat is High Pike Hill, he advised me to climb it dead centre, so I did...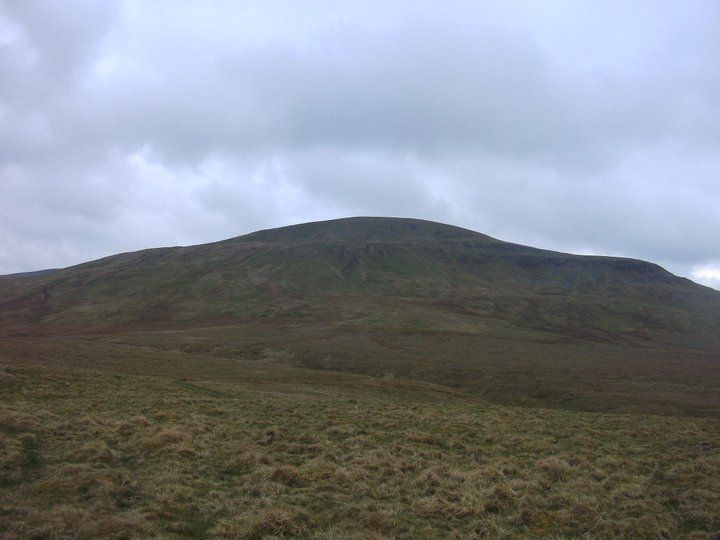 Looking back towards Tailbridge Hill from the side of High Pike Hill...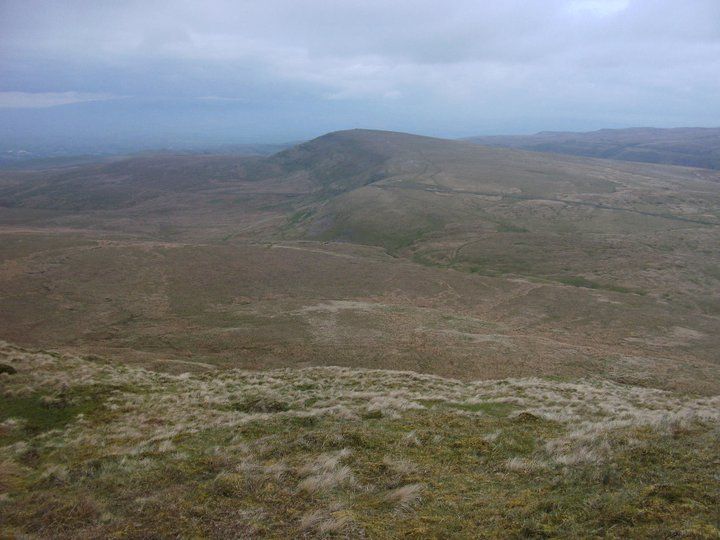 The wild summit plateau of High Pike Hill...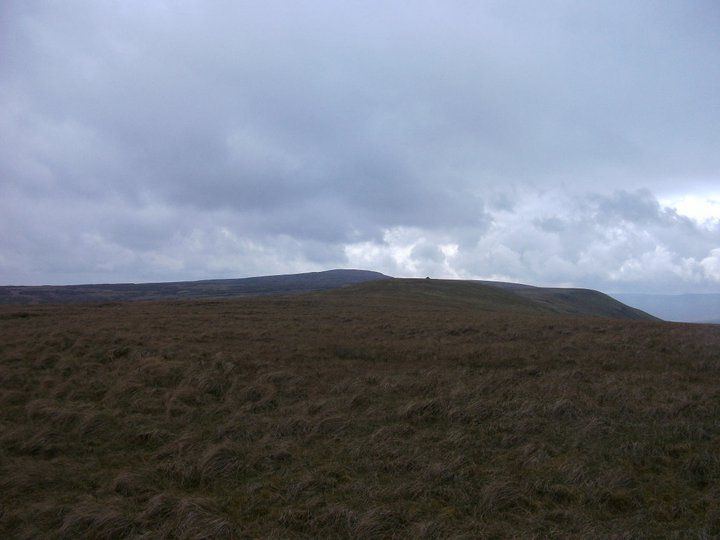 High Pike summit cairn 642 metres...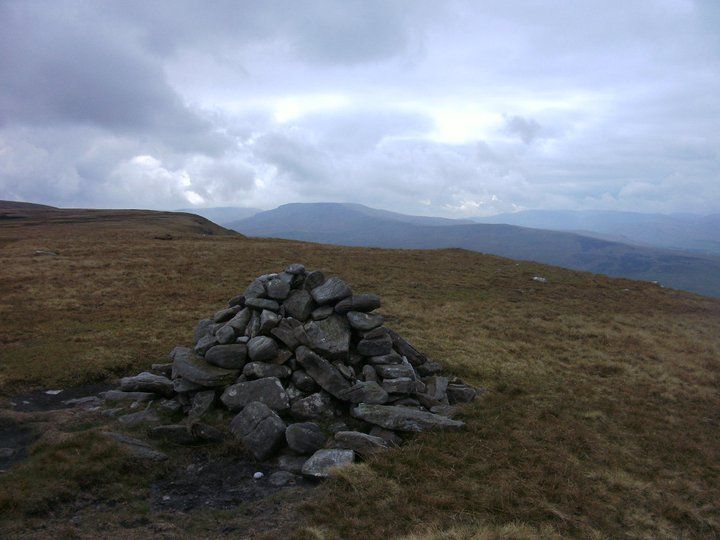 Across the quicksand like top and avoiding the deep peat bogs, I headed towards High Seat...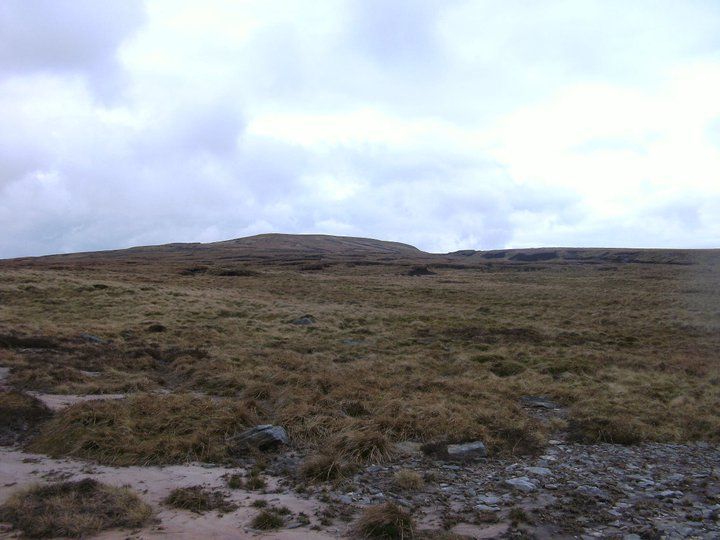 High Seat summit 709 metres, with Wild Boar Fell beyond...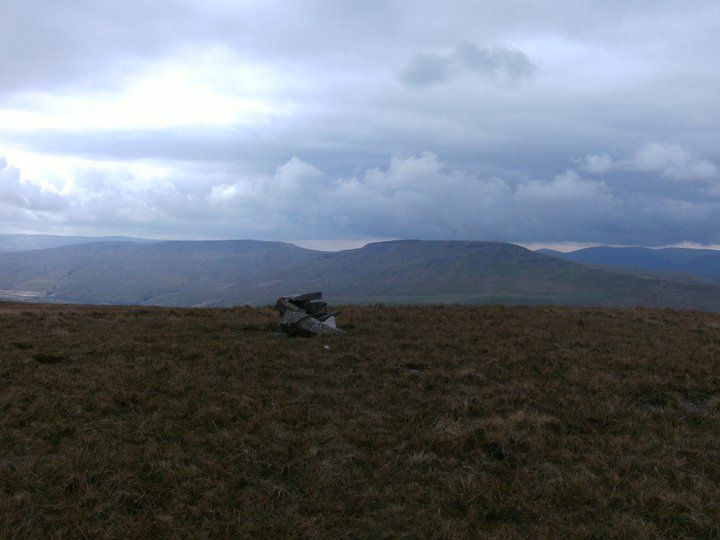 Part 3. High Seat to Hellgill section.
Looking down a very windy Mallerstang Edge towards the Yorkshire Dales. Fells in order here right to left, Wild Boar, Swarth, Baugh, Whernside, Ingleborough and Pen-y-ghent...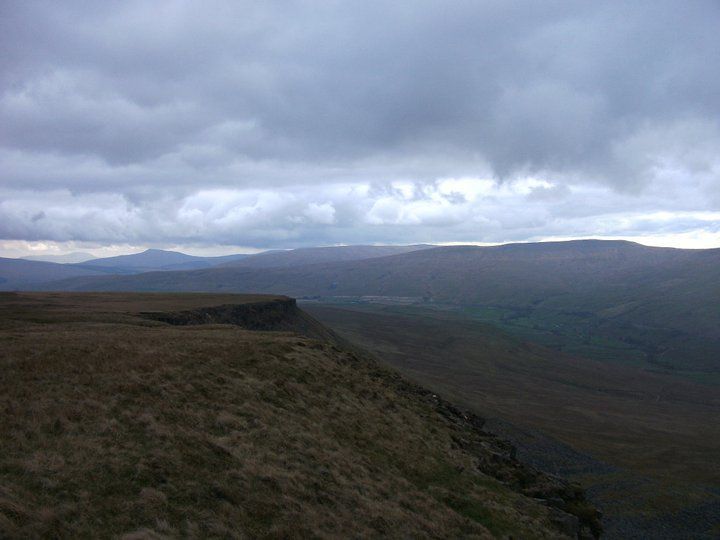 Mallerstang Edge...
Swarth Fell and Wild Boar Fell...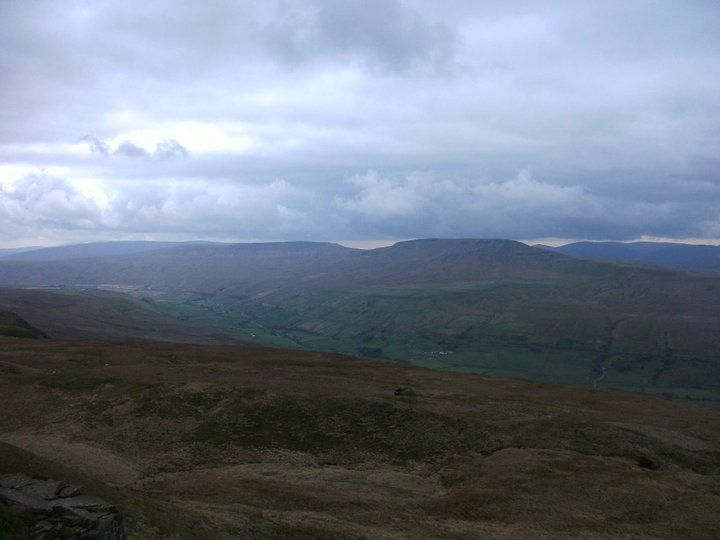 Wild Boar Fell...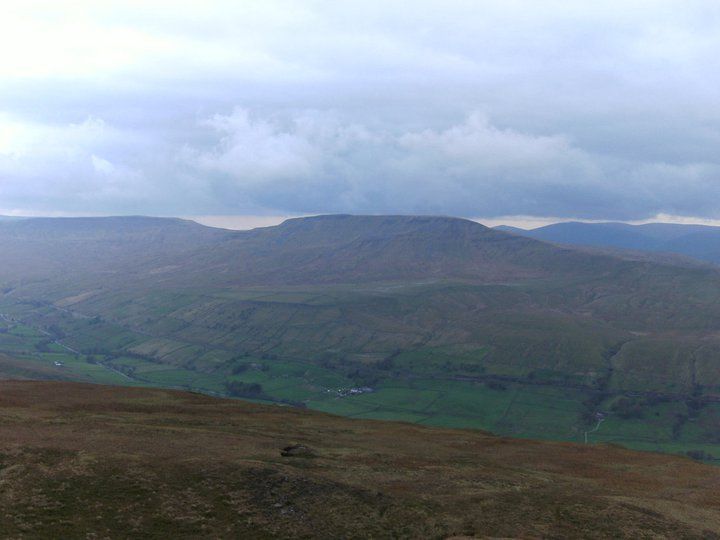 Looking east from High Seat you can make out the high point that is remote Rogan's Seat...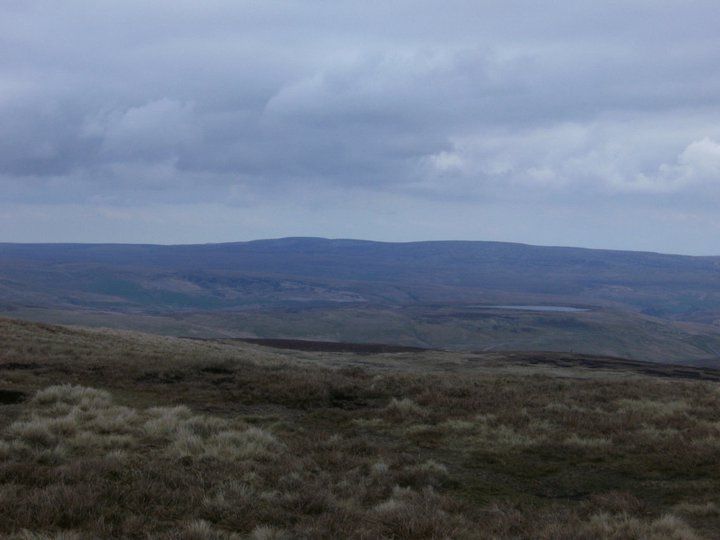 And south east towards Great Shunner Fell...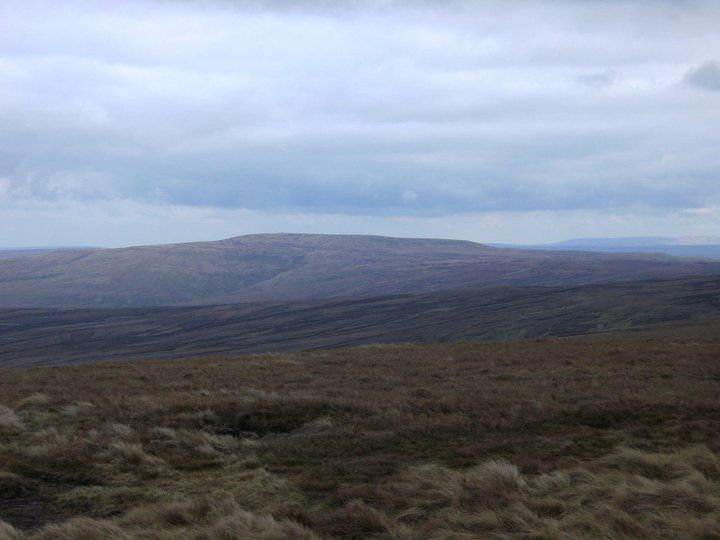 The path continues along the fell tops, here looking back at High Seat...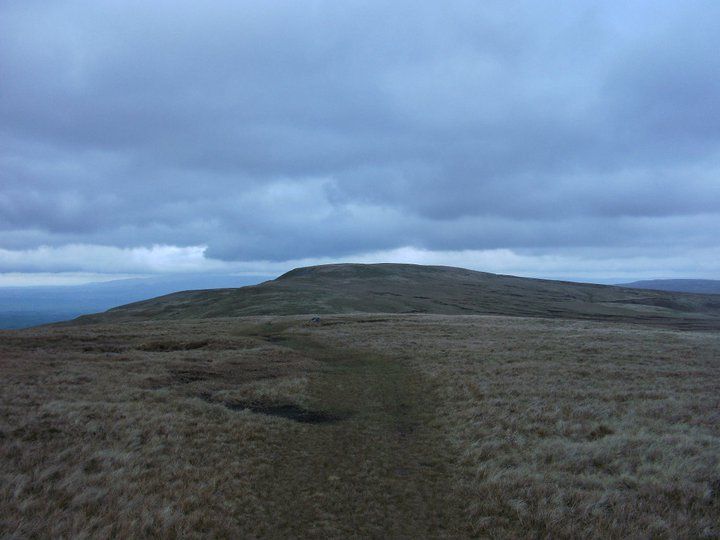 Eventually you come to Gregory Chappel and its summit cairn at 695 metres...
Here the path splits. You can go left or right. I chose right and followed the valley side as the time was getting on.
Here looking up the side of Hangingstone Scar towards Outhgill...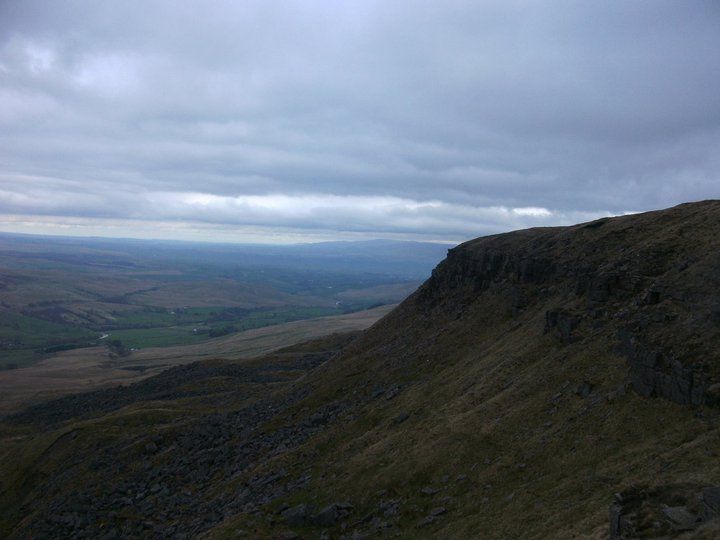 A distant Whernside from Mallerstang Edge...
This is a long pathway, which seems to take ages to get back to the valley floor. It does eventually but, it will make you ache!
Part 4. Hellgill to Garsdale station.
Here approaching Hellgill...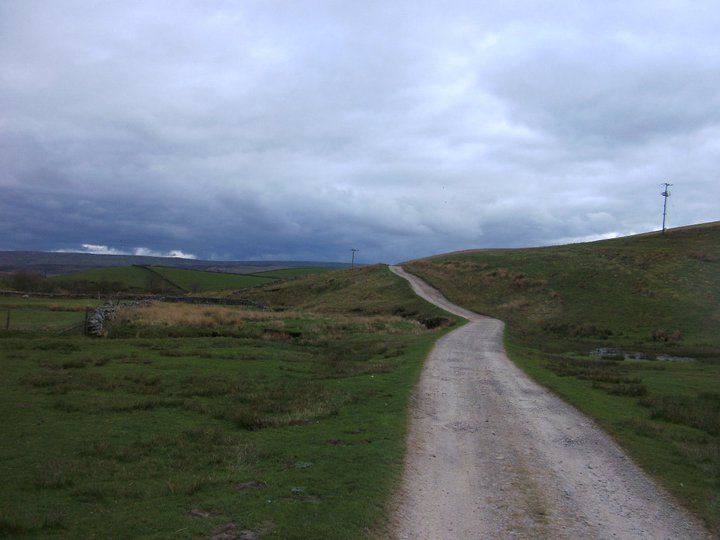 You will eventually come to the B6259 after a real slog. This is then a long road walk back towards Garsdale. On the junction where the B6259 meets the A684 at Garsdale, is the Moorcock Pub or as I call it a beacon at the end of a real tough hike down that road!
Anyway from here you can get onto the newly re-developed part of the Pennine Way which will take you under a very impressive viaduct, and up onto the station...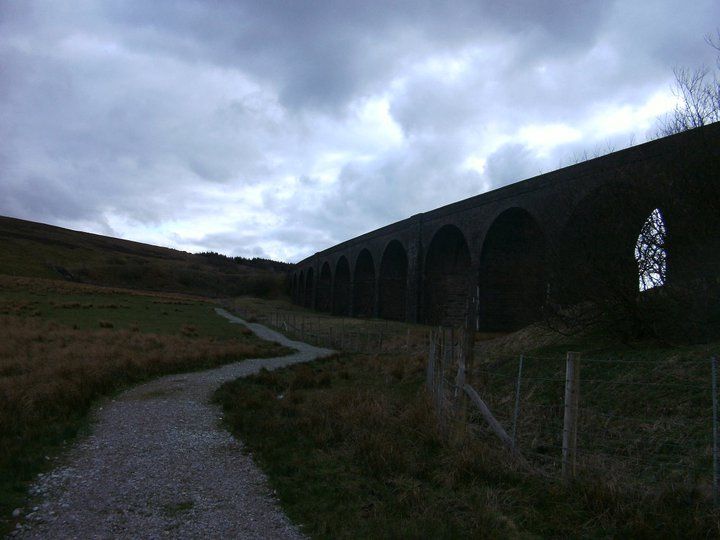 Remember though, if you need to travel south, you will need to go under the railway to get to the other side of the station. I had to run this bit due to the train sneaking in as I walked up on to the platform, not what you need after a hike like this!
Summing up, this was a great hike, but a tough one. Thanks for reading :)