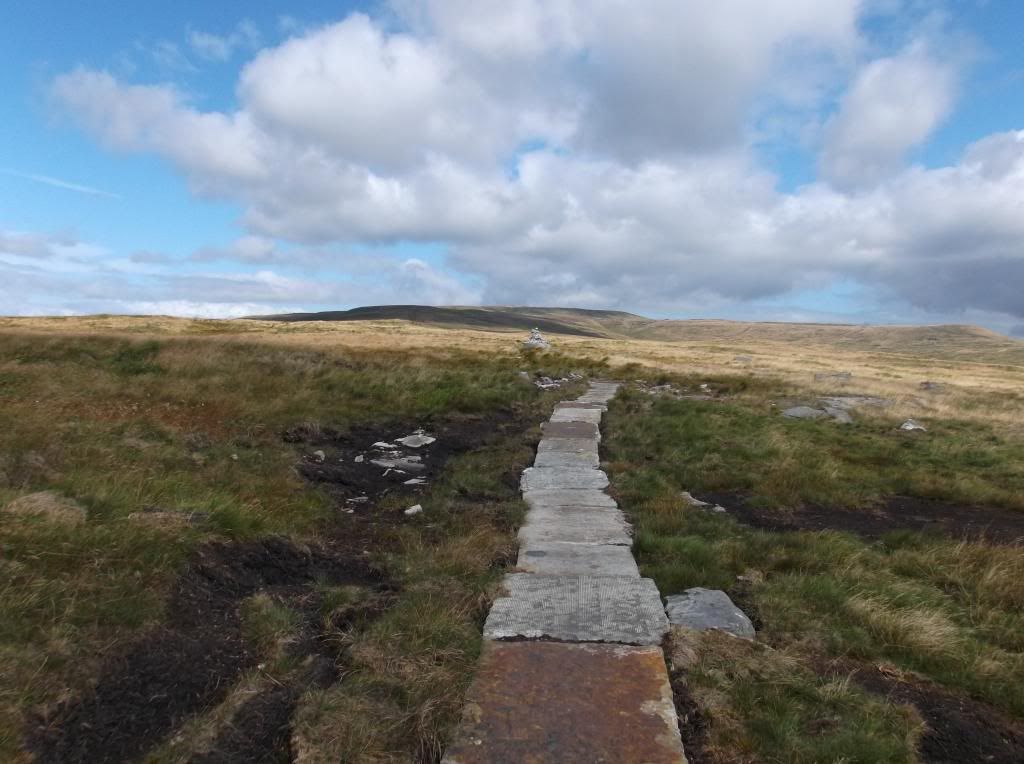 Location: Yorkshire Dales National Park - North Yorkshire
Height: 716 metres (2,349 ft)
Summit Type: Grassy/Boggy/Flat
Notable Summit Objects: Trig Point, Wind Shelter
Range: Pennines
At the third highest point in the Yorkshire Dales, Great Shunner Fell is a relatively remote feeling high point, it still manages to to get its fair share of visitors though as the Pennine Way crosses the fell. Like most parts of the northern dales this a notoriously weather beaten part of the national park, and Great Shunner Fell is certainly a very exposed high point, in bad weather here you really come face to face with the elements. To provide some relief a cross shaped wind shelter has been built many years ago on the very summit, the summit Trig Point has been built into the shelter's northern arm.
This fell gives some good views from the summit. The view to the north looks across some of the remotest regions of the country towards the far eastern edges of the Cumbrian Moors. To the north east, remote Rogan's Seat is the most prominent feature, to the east you are looking along Swaledale, south east looks towards
Lovely Seat
, south looks towards the lower edges of the fell itself. To the south west the view is taken up by the southern edges of Abbotside Common with East Baugh Fell and Aye Gill Pike just about visible beyond, west looks towards the main bulk of Abbotside Common with Wild Boar Fell slightly to the north, the north western views look towards Gregory Chapel and High Seat.