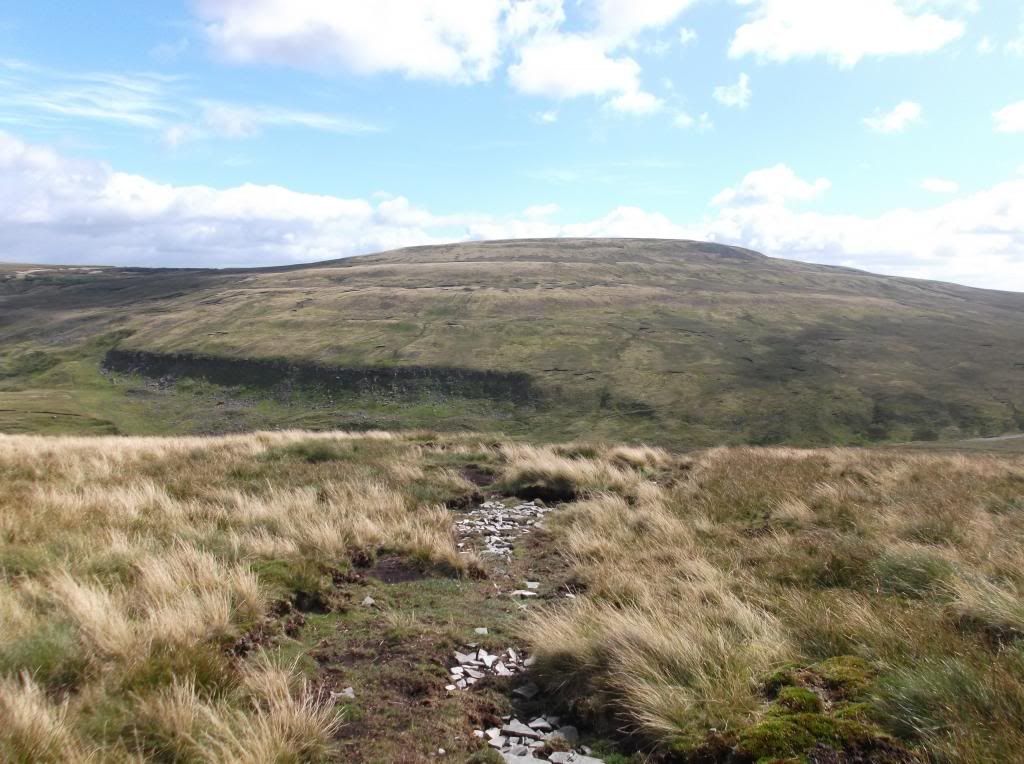 Location: Yorkshire Dales National Park - North Yorkshire
Height: 675 metres (2,214 ft)
Summit Type: Grassy/Boggy/Rounded
Notable Summit Objects: Cairns, Stone Chair
Range: Pennines
Description:
Lovely Seat is a rounded grassy fell on the Wensleydale side of the Yorkshire Dales National Park. It is a quiet place too as it does not attract as many visitors compared with other high points in the dales, this may be because it does not have any officially marked footpaths on or around it, that also goes for much of the high moorland that is situated below the fell, this can make the going hazardous to say the least, especially in or after bad weather. The walk from the summit to near by Hawes requires a bit of navigation using either a compass or GPS to make sure you stay true to your destination whilst avoiding the difficulties of the terrain. The Buttertubs Pass, which featured as part of the King of the Mountains stage during Stage 1 of the Tour de France 2014, snakes its way along the edges of the fell, if you are travelling towards Muker on this road the fell rises steeply on your right when passing the summit of the Buttertubs Pass.
The fell has no summit Trig Point, however like a selection of fells in the dales there has been a stone chair built on the summit, as well as numerous cairns. Long Scar, a steep rocky cliff on the fell's lower northern edge is another interesting feature of the fell, it can be seen to the middle left of the above picture.
The views from the summit make walking to the summit of this high point well worth the hike, the northern views look towards Swaledale, north east looks across Swaledale towards Rogan's Seat, east looks along the fell towards Summer Lodge Moor, the southern views are obscured by the fell itself however the south western views look towards the Yorkshire Three Peaks, the most easy to spot is the outline of
Ingleborough
, west looks towards Baugh Fell, and north west looks towards
Great Shunner Fell
.