I had been looking at buying a pair of crampons to take with me on winter hikes, but I had foreseen a few problems. Firstly crampons are expensive, even the cheapest good looking pair are retailing for around £80! Secondly, you can look like your taking things a bit extreme taking on a hill in crampons - admittedly they are great if your going to be climbing ice, crossing ice filled routes or in constant deep snow. But like the average hiker, your probably going to come to point where you need to remove your crampons because your suddenly on rocky or shale type terrain. Plus they can be a bit of a pain, making a hike in a winter wonderland a trickier than need be affair. And thirdly and simply, crampons are a bulky item to transport, taking up some serious room in your rucksack, the time has come for an alternative.
So after trawling various outdoor stores and on-line retailers I came to the conclusion there was only one option for what I needed - and that was Kahtoola Microspikes. Very much recommended from friends and other outdoor types these seem to have established something of a thumbs up from even the harshest of reviewers.
On first glances I have to admit I wasn't impressed. Number one there red, they look a bit like your making a statement by having something of that colour on your boots. Second the spikes are attached to a snow chain that looks a bit flimsy. But to be fair they are also an eyebrow raiser, I put on my hiking boots and put the Kahtoola Microspikes over them. I bought mine in a large size which according to the website was my size for a size 10 boot. They fitted surprisingly snug, almost like they were made specifically for my boots, and they stretched fairly easy too across them without feeling like they could be kicked off. So, they seem great at home but how have they performed in the great outdoors?...
These are absolutely fantastic to pack into your rucksack, they scrunch right down to fit in those side pockets or perhaps in the lid. They are also lightweight to carry, you really can't notice them in your pack when hiking.
They are marked left and right so you can't get mixed up, and they are easy to get on even on the hill...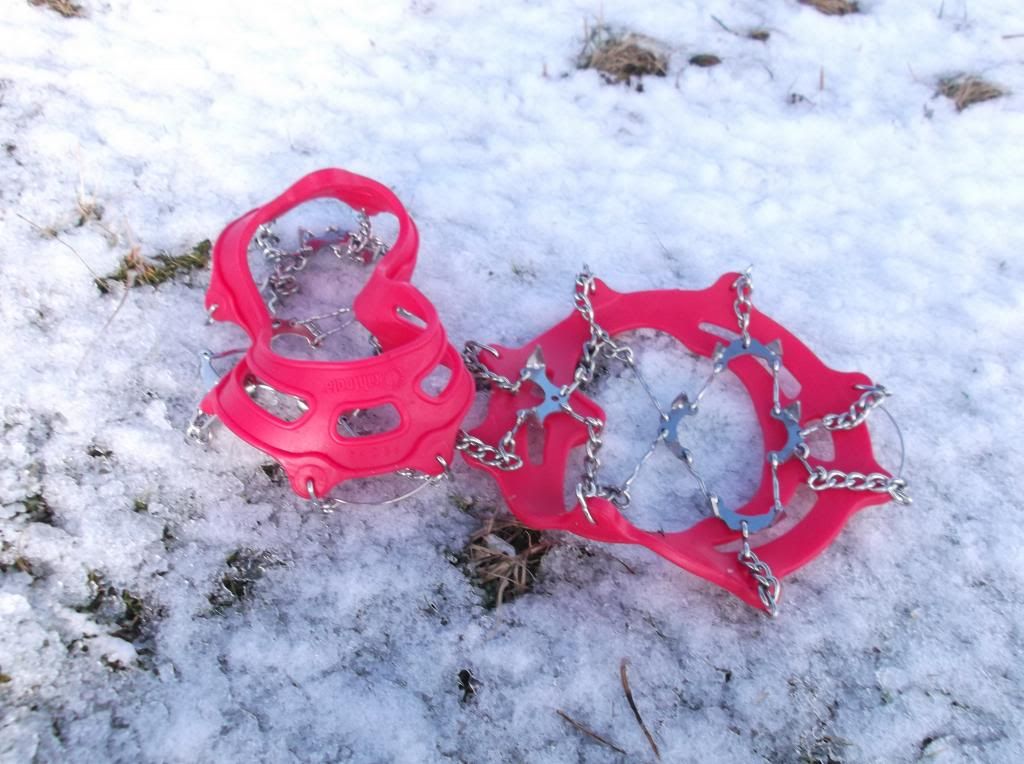 Right, lets go hiking...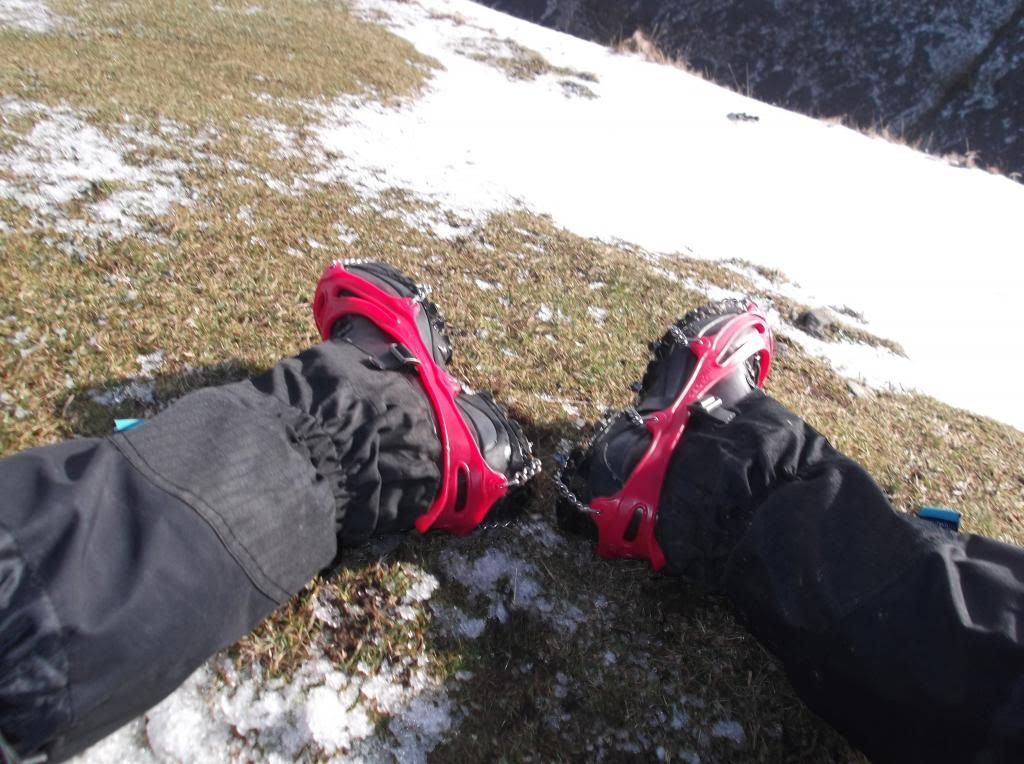 Feeling good...
In deep snow they are a comfort preventing slipping and helping make a quicker pace...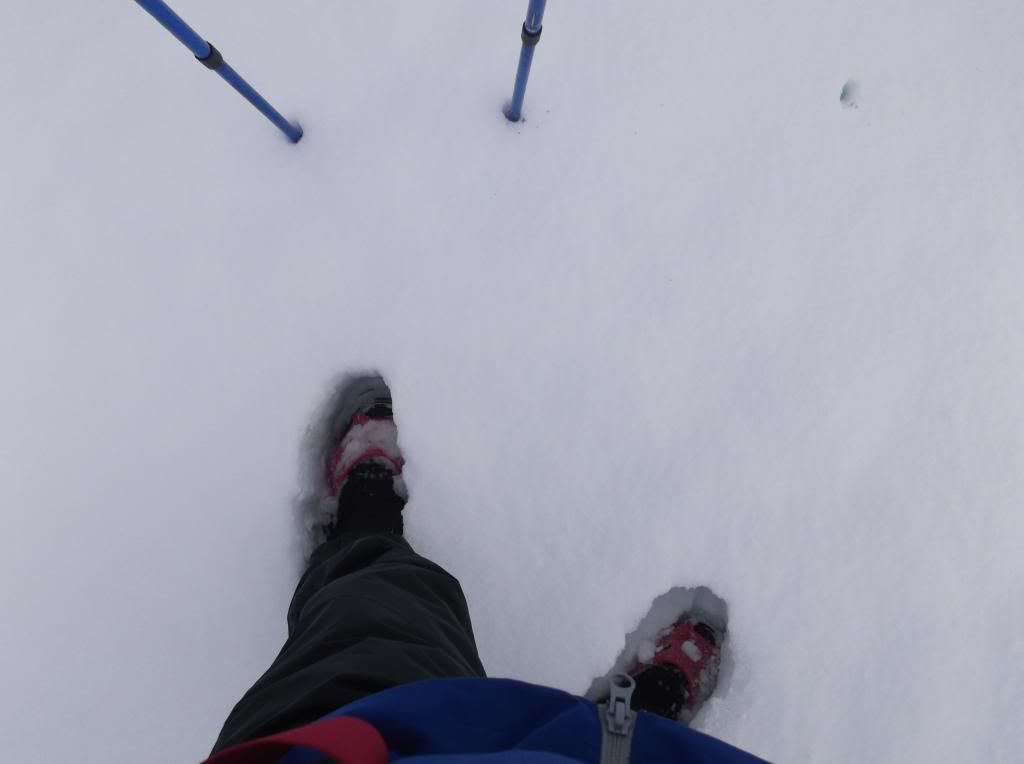 Onto rockier terrain the Microspikes again were a comfort to be wearing, stopping the worry of slipping that you would get just in your boots...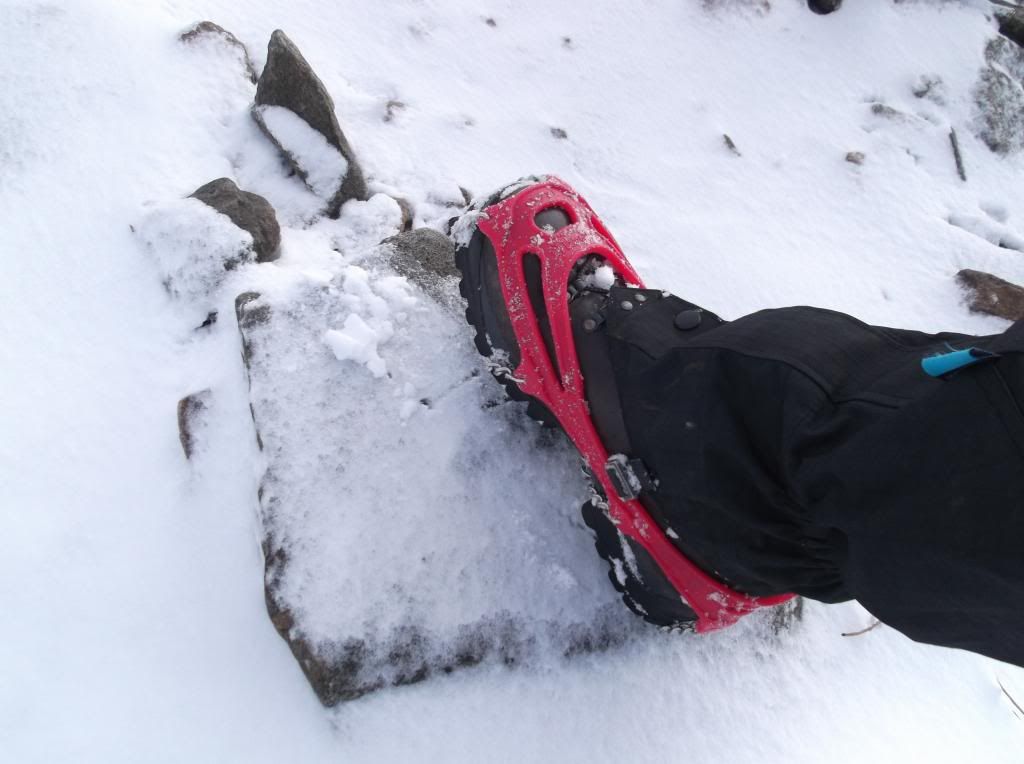 It takes a bit of time to get used to wearing something like this, you get the feeling that your going to slip because your on ice, but then you realise your already on ice and your walking like your wearing shoes on Tarmac. These are a real revolution...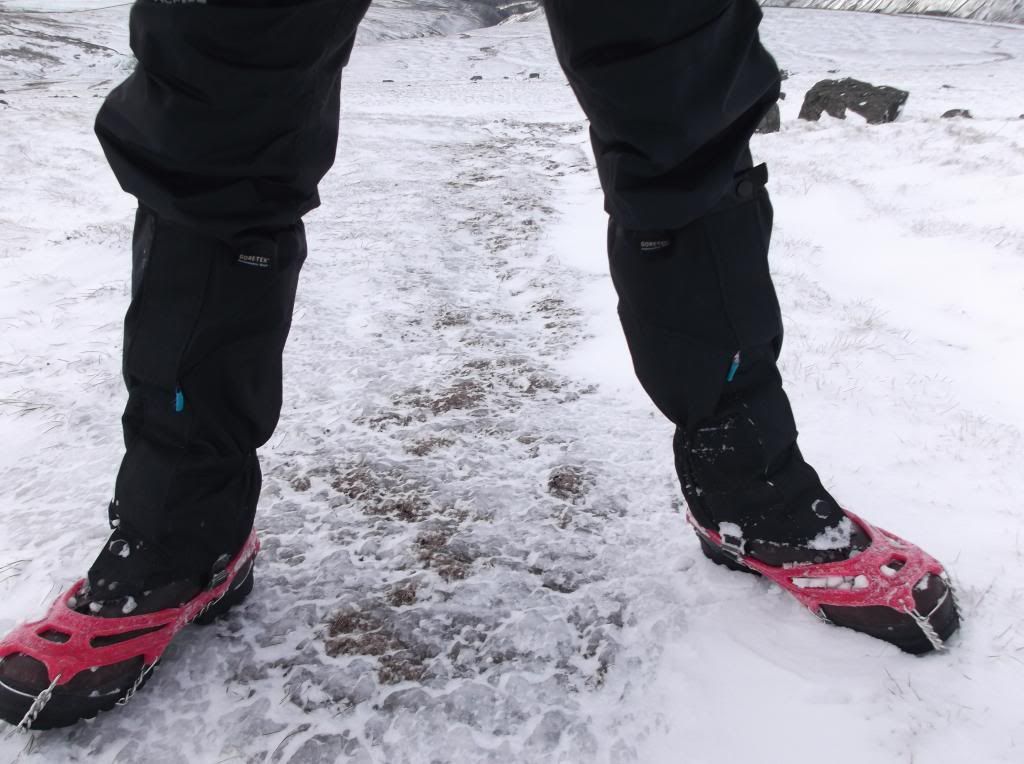 They made easy work of sheets of ice on the hill and made me feel confident you could take on some fairly tricky terrain. I don't think they are an alternative to crampons, by any means, especially on more serious terrain, but these certainly are a great choice for hill walking in winter.
After the walk they packed back down nice and easy into my rucksack ready for the next trip to the hills in this seemingly extended winter. I can't wait to get back out there just to test these out again. I couldn't recommend these higher, and retailing around the £45 mark these are a steal for what they do - go get them now!
5 out of 5 stars